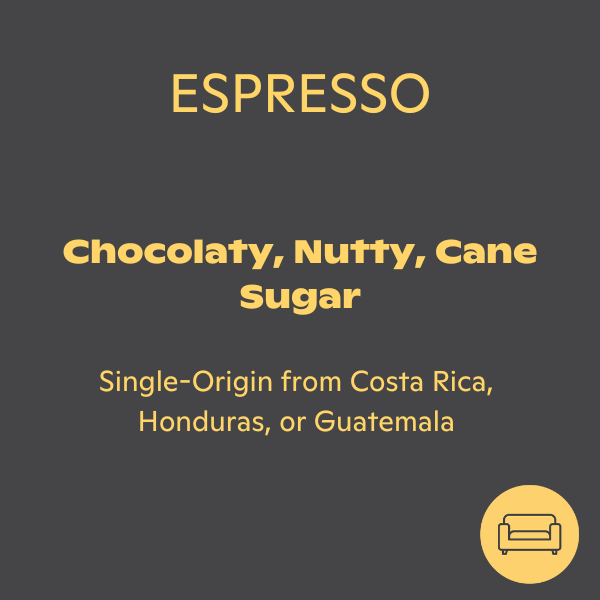 Phil & Sebastian Coffee Roasters
Phil & Sebastian R1 Standard Espresso Roast
Sale price
$19.50 CAD
Regular price
Tasting Notes: Approachable, chocolatey, nutty, low acidity
Phil & Sebastian select sweet coffees that are approachable, chocolatey, nutty, and with lower acidity. These are what you would expect from a classic espresso, but elevated.
great espresso
it feels very thick for the taste and texture, super nice with some milk. interestingly we visited st john's last time and found the local coffee shop also use this one!
Really good classic espresso
Like the bag states it produces a very classic espresso taste and texture. Very much do recommend to anyone looking to find a great standard espresso; which was also was not to difficult to dial in.
one of the best coffee
so good, never disappoint
Good
Good for camping with picopresso
Can't go wrong
As usual, Phil & Seb have a great product! Very nice roast and gives flavourful shots every time.
I knew it would be good, but didn't expect THIS good!
amazing
P & S never disappoint me, so flavourful!
Great beans
Really chocolaty. Tastes very smooth. Has a very rich and slightly dark profile.
Not sure which coffee is right for you?
A Beginner's Guide to Choosing Your Next Coffee Bag