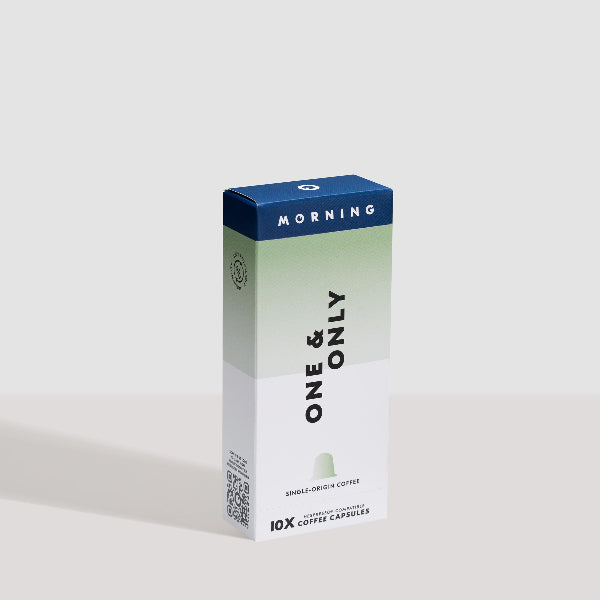 Morning
Morning Capsule - ONE & ONLY (10 capsules)
Sale price
$14.00 CAD
Regular price
$0.00
Tasting Notes: Dark chocolate, Passionfruit, Pineapple
This latest iteration of One & Only is a unique offering from Finca Jardin in Colombia. This innovative coffee had undergone an "anaerobic natural" fermentation, resulting in a cup that is clean and juicy with varying fruity dimensions.
So yum
Paired with the morning machine this is the best coffee. It's so tasty every single time - you don't have to worry about dialling it in or grinding the right grind or sifting beans. Just put this baby in the machine and press go. The morning app gives you the parameters to pull this so you don't even have to think about it at 6am. I pull it long and drink it straight. My wife adds milk. Just get it you won't regret it.
Great for Espresso Tonic!
Using a 40-gram coffee output and 60ml of tonic water, I was able to make espresso tonic with this coffee capsule on the Morning Machine! I got tasting notes of mango-flavoured candy and tamarind. Would definitely purchase again!
Not sure which coffee is right for you?
A Beginner's Guide to Choosing Your Next Coffee Bag