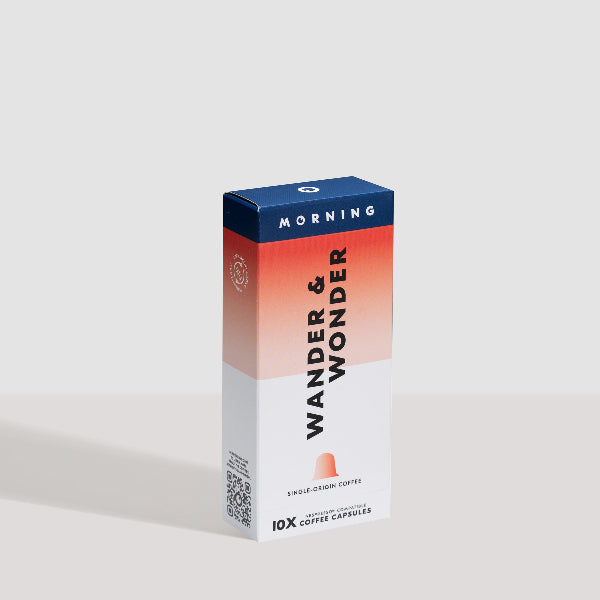 Morning
Morning Capsule - WANDER & WONDER(10 capsules)
Sale price
$12.50 CAD
Regular price
$0.00
Tasting Notes: Honey, Red Tea, Tangerines
The aromas from this El Salvadoran honey-processed coffee will draw you in and the flavours will send you wandering. Roasted lighter, expect a vibrant, lively cup with balance and structure.
So delicious
These capsules are consistently delicious every time. It's just easy drinking coffee that never disappoints!
Not sure which coffee is right for you?
A Beginner's Guide to Choosing Your Next Coffee Bag