Cafe Spotlight: Halo Churros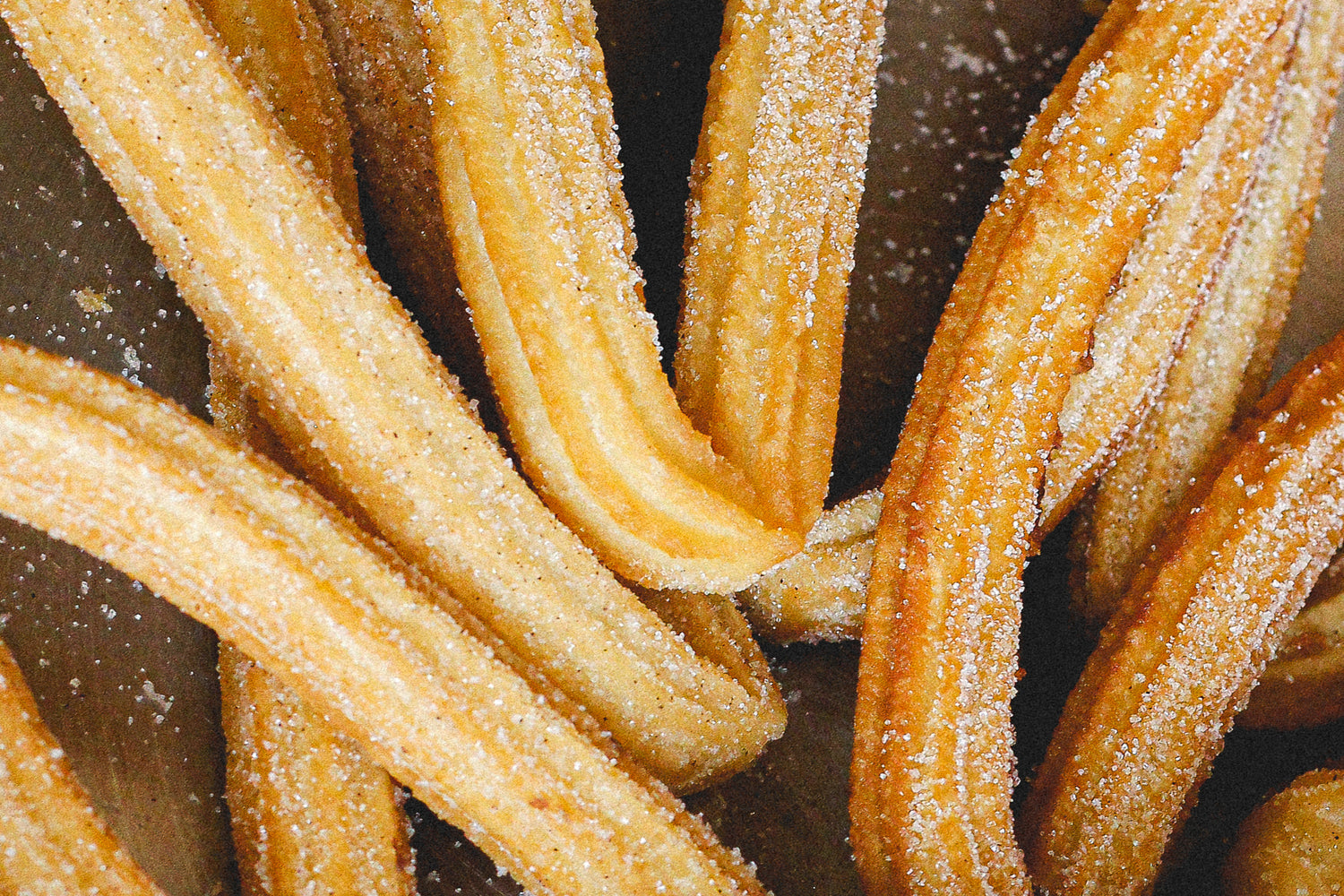 For many, churros are often associated with amusement parks, food trucks, and fairgrounds - a special treat sprinkled with sugar and cinnamon sure to brighten the mood of whoever is enjoying. But for those who have traveled to Mexico, Spain, and regions of South America, it is understood that churros have more importance. Representing a communal experience, churros - like many staple foods to these regions - offer families, friends, and neighbours an opportunity to gather and experience a delightful treat with their community. For Antonio Lopez, owner of Halo Churros, community has always been an integral element to his business - especially during the early stages, "We started off with a food truck in High Level, but during the fires of 2019 we had to evacuate, which really made it difficult for us. And again, in April of last year, we had difficulties due to the pandemic which limited our ability to travel to the surrounding communities. But with each setback we were able to recover due to the support of the people within the community."
Now, with a new physical location in Marda Loop, Halo is expanding the idea of churros. By not only focusing on just the churro itself, but by treating the churro as the base and building on it as a foundation, Halo Churros has created a distinct and unique experience. Their menu includes a variety of toppings, from sweet and fulfilling, to savoury and satisfying, redefining what a seemingly simple snack can offer. "Most people associate churros with Disneyland, or any sort of amusement park, where you have just the churro with some sugar, but instead, we treat the churro as a base, like bread in a sandwich. My goal with Halo Churros is to expand on what people's idea of a churro can be, and hopefully open some minds to something they might be unfamiliar with."
Growing up in Mexico City, Antonio not only experienced the brilliance of culture and cuisine synonymous with his hometown, but he has also traveled considerably to experience even more of what the culinary world has to offer. From Brazil to Turkey, Antonio has immersed himself in the places he visits. Specifically, an intense training experience in Madrid helped him to understand the importance of creating something unique, with quality being at the forefront. "When I started planning this business I had a rough idea of how to make a churro but I needed to discover a truly authentic experience. Luckily, I found a churreria just outside of Madrid that had been around for 45 years and they gave me a chance to learn their craft. For them, churros were like a religion; morning, afternoon and evening they were having churros. This is something I wanted to translate to Halo Churros."
When asked about the meaning of Halo Churros, Antonio emphasized the idea of comfort, "'Halo Churros represents food for the soul. I had the intention of creating something satisfying, something that gives people a warm and comfortable feeling. We spliced a lot of different ingredients to make our churros memorable and special." Upon entering the space, it is easy to feel comfortable. With a diner-esque booth in the main dining area, a warm display of Halo's branding, and an overall cozy atmosphere, the space is a fantastic place to enjoy coffee and churros.
When it comes to latte art, and other designs on espresso drinks, Halo decided to add their own signature. Featuring a latte art printer, the possibilities are endless for guests to have their own face - or whatever else they'd like - on their drink. "I think latte art is amazing. The consistency that barista's have to create designs really interests me. But I wanted to have something a little different for our latte art, something more engaging. Having the ability to print a customers request or even a special image for a holiday seemed really exciting to me." Nifty little details like this add to the character of Halo, and allow for a personalized experience to those visiting.
Thank you to Antonio for taking time out of his day to chat with us and for allowing us to enjoy some phenomenal churros. Drop by Halo Churros from Tuesday - Sunday any time from 12-9 and experience for yourself the excellence curated by Antonio and the rest of the Halo team.