The Bentwood Vertical 63 is the Best Option for Grinding both Espresso and Filter Coffee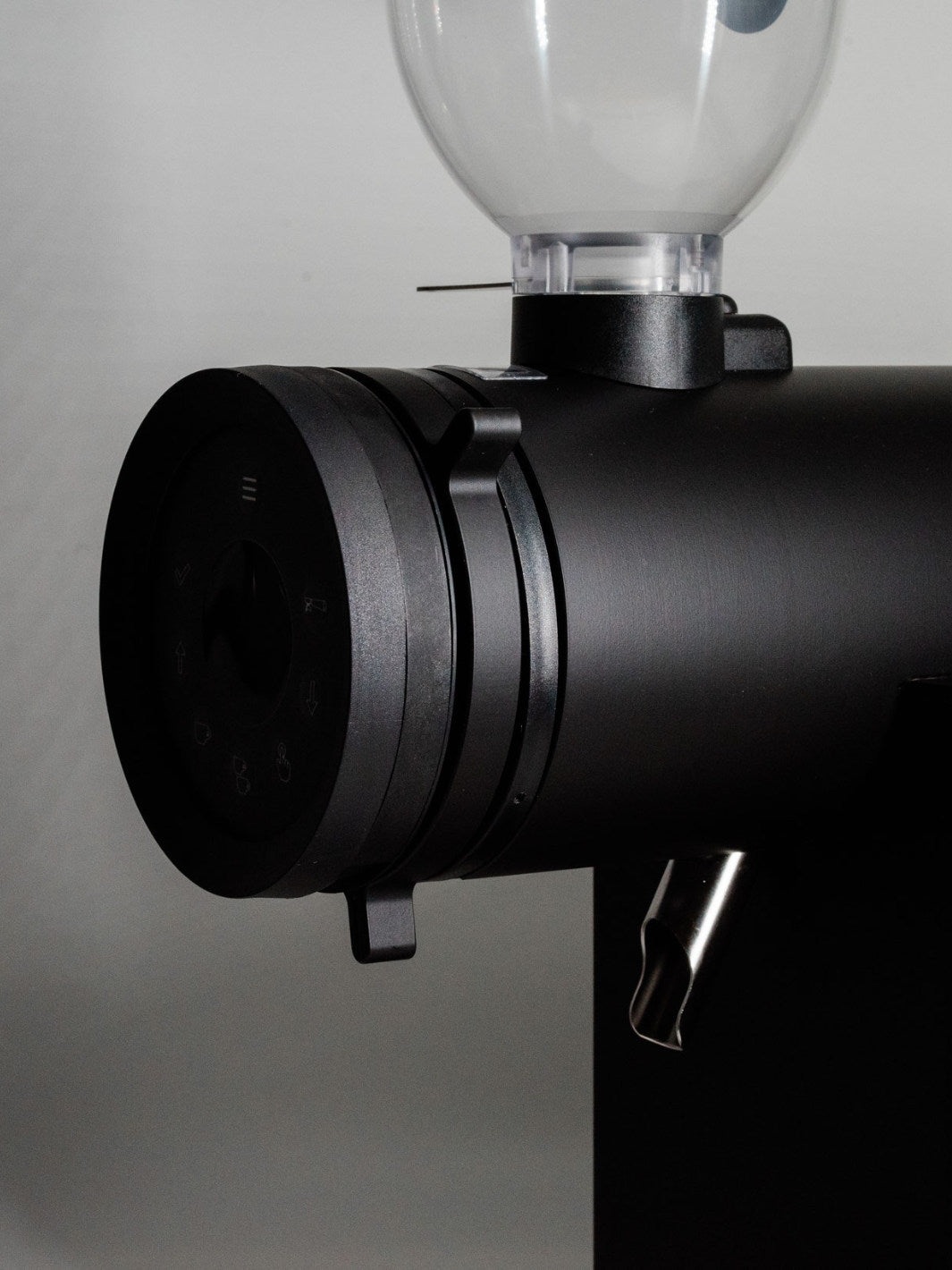 If you're a competition Barista, you may well have experienced the Bentwood Vertical 63 before. If not, we're here to get you up to speed. The Bentwood Vertical 63 is the first member of our commercial equipment offering and we are more than excited to share it with you. This amazing grinder is designed for those cafes that want to provide amazing filter and espresso and seamlessly switch between them, but don't want to buy multiple grinders. It's one grinder to rule them all! If you need more convincing or want to see if this is the grinder for you, check out the details below and feel free to reach out to our team to confirm it's the right grinder for your bar.
Most grinders work well for either espresso or filter coffee, while offering subpar results in the other. This is for lots of reasons, but a large one is that most burrs can't produce an appropriate grind size distribution in both the espresso range and filter range. The burrs on the Bentwood Vertical 63 have a unique geometry that produces coffee with exceptional sweetness and mouthfeel with surprising clarity of flavour. This, coupled with the grinder's low retention, makes it ideally suited for both filter and espresso brewing.
The Bentwood Vertical 63 also possesses an aluminum chassis with excellent thermal conductivity, complemented by dual internal fans, resulting in remarkably low heat retention and ensuring a consistent grind. This internal ventilation system fosters a minimal thermal expansion environment, which, when combined with the grinder's precise construction,  minimizes the need to re-align the burrs. This makes switching between different coffees and grind sizes reliable and effortless. The Bentwood is also constructed with a thick chassis, making grinding nearly silent and keeping with the relaxing ambiance of a cafe or home.
Our Inventory Manager & Product Specialist at Eight Ounce Coffee, AJ Doell, was a competitor at the 2023 Canadian National Brewers Cup, and says the following about the Bentwood Vertical 63 -
"When I used the Bentwood during CNBrC, it was extremely consistent and approachable! Adjusting the grind size in microns instead of a subjective number made dialing and adjusting my brew very easy in competition."
If you're interested in purchasing the Bentwood Vertical 63, please feel free to email us at commercial@eightouncecoffee.ca. We will be happy to help you determine if it's the right fit for your needs.