Coffee people: Come dive into the world of tea!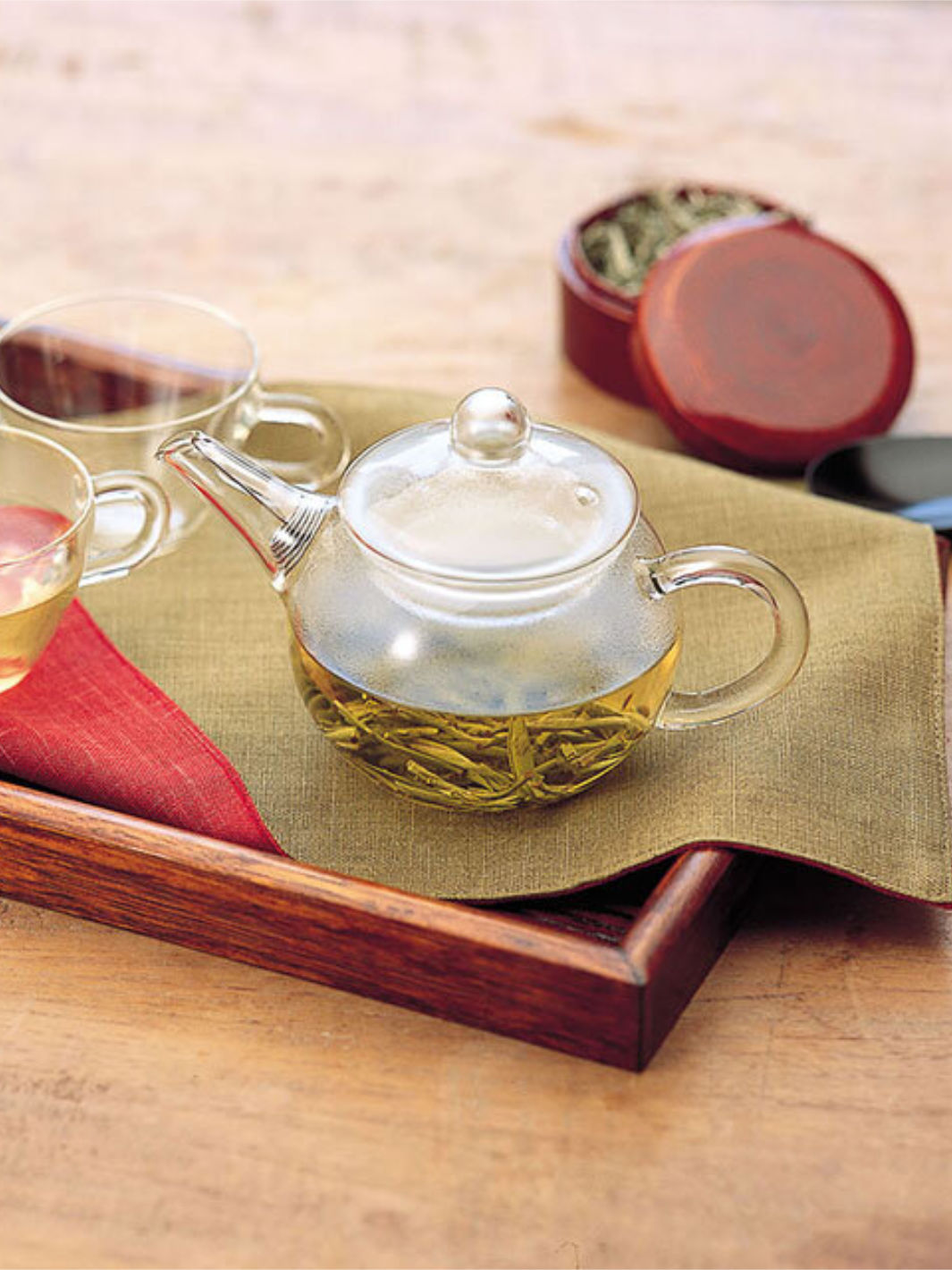 Truth be told, I think I like tea as much as I like coffee, in spite of being known as a "coffee professional" by colleagues, and a "coffee obsessive" by friends and family. I also work for "Eight Ounce Coffee" – a company that, go figure, is known for selling the best coffee equipment around. Putting all that aside, tea is also my cup of tea! Here, I'm hoping to bridge the gap between coffee fans who frequent this blog, and the adjacent tea world. We might not all be tea-obsessed in Canada, but it's hard to deny the beverage's popularity globally. Tea is actually one of the world's most popular beverages, enjoyed by millions of people across the globe. Every day, three billion cups of tea are drunk around the world. Second only to water as the most popular beverage, the global tea industry is on the rise.
However, just like coffee, brewing a great cup of tea requires the right tools and accessories. But don't worry - I feel as though I know enough about tea to confidently help guide you towards brewing better tea, and hopefully showing you that tea is just as fun—and tasty—as coffee!  That's why we carry a wide selection of tea brewing accessories from top brands like KINTO, Hario, and Fellow. Whether you're a casual tea drinker or a serious tea aficionado, these accessories will help you elevate your tea game to the next level. Additionally, we also carry a wide loose leaf tea from the most respected tea merchants in Canada. Here are some of our favorites:
This elegant glass teapot from KINTO is perfect for brewing loose-leaf tea. Its simple yet stylish design allows you to see the tea leaves as they steep, while the removable stainless steel strainer ensures a smooth, sediment-free pour. Plus, the teapot is microwave and dishwasher safe for easy cleaning and reheating. It also features heat-resistant glass construction that ensures that the temperature of the water remains consistent throughout the brewing process, which is crucial for getting the perfect flavor and aroma out of your tea leaves. Additionally, the removable stainless steel strainer makes it easy to separate the tea leaves from the brewed tea, resulting in a smooth and sediment-free cup of tea. If you're a tea lover who prefers to brew loose-leaf tea, then the KINTO Unitea Glass Teapot is an ideal choice for you!
The Hario Tea Dripper Largo is an excellent option for those who prefer a hands-on approach to brewing tea. This unique tea infuser features a large glass vessel with a stainless steel mesh filter, allowing you to brew your tea directly into your cup. This makes it easy to control the strength of your tea, as you can simply adjust the amount of tea leaves or the brewing time to achieve your desired flavor profile. The Hario Tea Dripper Largo is also ideal for cold brewing tea, as the mesh filter allows for a slow and even extraction of flavor from the tea leaves.
The Fellow Raven Stovetop Kettle is an excellent tool for brewing tea at a precise temperature, which is especially important for delicate teas like green tea or white tea. This kettle features a built-in thermometer and a precision spout that allows you to pour with accuracy, ensuring that the water is heated to the exact temperature needed for optimal flavor extraction. The kettle is also made of high-quality stainless steel, which makes it durable and easy to clean.
Here are some tips and tricks on how to brew both hot and cold-steeped tea:
The Hario Mizudashi Cold Brewer is another great option for those who prefer cold steeped tea. This brewer is made of high-quality glass and features a mesh filter, making it easy to brew loose-leaf tea directly in the brewer. Simply add tea leaves and water, refrigerate for several hours, and then enjoy your delicious cold brew tea. The Mizudashi Cold Brewer is also compact and easy to use, making it a convenient option for at-home or on-the-go brewing.
If you're always on the go and want a portable tea brewing option, consider the KINTO Unimug Tea Infuser. This handy mug features a built-in stainless steel mesh infuser, making it easy to brew your favorite loose-leaf teas on the go. The mug is also double-walled, keeping your tea hot while preventing your hands from getting burned.
These are just a few of the tea brewing accessories available on our website from top brands like KINTO, Hario, and Fellow. Whether you're a seasoned tea drinker or just starting out, these tools will help you brew the perfect cup every time. Shop our selection today and discover your new favorite way to enjoy tea! 
Overall, these tea brewing accessories are designed to make life easier for tea lovers and to enhance the flavor and aroma of your favorite loose-leaf teas. Whether you prefer hot or cold steeped tea, these accessories are perfect for brewing a delicious cup of tea that you can enjoy anytime, anywhere! Happy sipping :) 
Shop our loose tea selections here.